News
Gastronauts: Making Science Democratic—and Other Worthwhile Pursuits
Written by Liz Switzer
Darwin was not out to change the world when he arrived in Galapagos in 1835, says Diego Bohórquez, PhD, who wasn't either when he brought a small group of Duke scientists together back in 2014 to talk gut-brain science.
Now, nearly a decade later, Bohórquez thinks he just might.
Bohórquez's group has evolved into a global community of scientific researchers, and a venue for the dissemination of knowledge on gut-brain science called Gastronauts, which produces a popular monthly seminar series at Duke and a biannual global symposium.
The 2023 Gastronauts symposium takes place this year June 1 – 3 in Galapagos, where scientific leaders will gather to envision the future of turning food into precision medicine. Gastronauts is partnering with leaders from the University of San Francisco de Quito (USFQ), a private liberal arts university located in Quito, Ecuador. The symposium will be held at the USFQ campus in Quito and the USFQ Galapagos research station. 
"We want to bring the meeting to a country that usually doesn't receive much attention by scientists," says Bohórquez, an associate professor in gastroenterology who grew up in Ecuador. "I think Gastronauts has a serious chance at democratizing science by bringing scientists to corners of the world that cannot afford the hefty investments required to build a modern scientific industry."
In Ecuador, the minimum monthly salary is less than $5,00, he adds. "One of the microscopes that neuroscientist use routinely is called a two-photon and it costs upwards of $500,000. Yet, obesity, diabetes, and other diseases are becoming as prevalent as in the USA."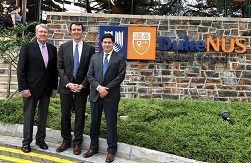 The first Gastronauts symposium took place at Duke in 2016 followed by Gastronauts Singapore 2018 and virtual Gastronauts Global 2021, which drew scientists from six universities across the globe, and 850 people from 44 different countries. 
"By Singapore, we had gained momentum," notes Bohorquez, who has won multiple NIH awards, including one from the Office of the Director of NIH, to research the innervation of gut sensory cells, a core subject of gut-brain signaling. Watch his TED Talk.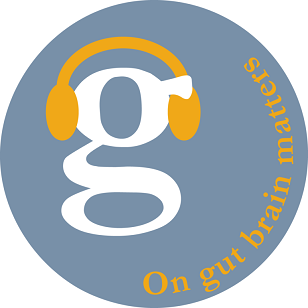 In 2019 , the Gastronauts Podcast was born to interview guest speakers. Now in its fourth year, the podcast has had over 3,000 plays and more than 100 subscribers.
Democratizing Science
Bohórquez's in 2022 passed his director's baton to Maya Kaelberer, PhD, an assistant professor in the division of Gastroenterology who joined the Bohórquez's lab as a postdoc in 2015. He has stayed on as Gastronauts curator.
While the group's founding mantra of where the gut meets the brain still provides its structural framework, the mission of Gastronauts has evolved alongside it's growing reach, size and scope.
 "Our mission is to democratize science by promoting diversity of thought through inclusion of different disciplines and scientists from underrepresented regions," says Kaelberer, who is in the first year of a five-year NIH-K01 award from the National Institute of Diabetes and Digestive and Kidney Diseases to support her work on deciphering the near circuit for how the brain influences sensing in the gut.  "The subtext of science is communication because the ability to communicate your science is really how you're going to be able to reach people, especially when you're talking across disciplines."
The choice of Galapagos as the site for the 2023 symposium for Kaelberer demonstrates the group's commitment to their mission of democracy. As she was looking over some poster evaluations on a recent visit to USFQ, Kaelberer noticed a baked-in scoring discrepancy that was biased towards labs that have the most money, among other things.
"I saw immediately that this a place where ingenuity could be a criteria for example," she says. "My career has been through a very scientifically privileged pathway, so just being able to see that was a real eye-opener. Galapagos is such a scientific dream spot with this history of evolution, diversity of species, and everything. It falls in line with how we feel about bringing these people together. Ideas will evolve as well."
The Not-So-Basic Science
On tap for Galapagos is a fascinating mix of lectures with sessions on medicinal plants, sensory systems, the mind-body connection, biotechnology, gut physiology. The last session, Food or Medicine, includes lectures on topics such as culinary arts and killer snails. The symposium wraps up with a talk on the evolution of self-medication with Mike Huffman from the University of Kyoto.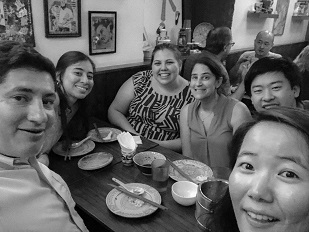 The collaboration with Huffman, who studies animals in nature from an anthropological standpoint, gets at the essence of the experience that Kaelberer wants people to take away from Gastronauts.
"Our laboratory is basic science. We're doing mouse work," says Kaelberer. "So, we're able to actually combine these two views into a project where we're now looking at how we can define the neural circuitry of self-medication in animals."
Will Gastronauts change the world? Maybe.
In the meantime, Kaelberer and Bohórquez are happy to see Gastronauts become recognized as a global scientific venue for gut-brain matters, and watch Gastronauts scientists inspire young people to take up research careers.